News
coming soon
Friday, February 3, 2023 3:08 PM
Hans in the House - Week 4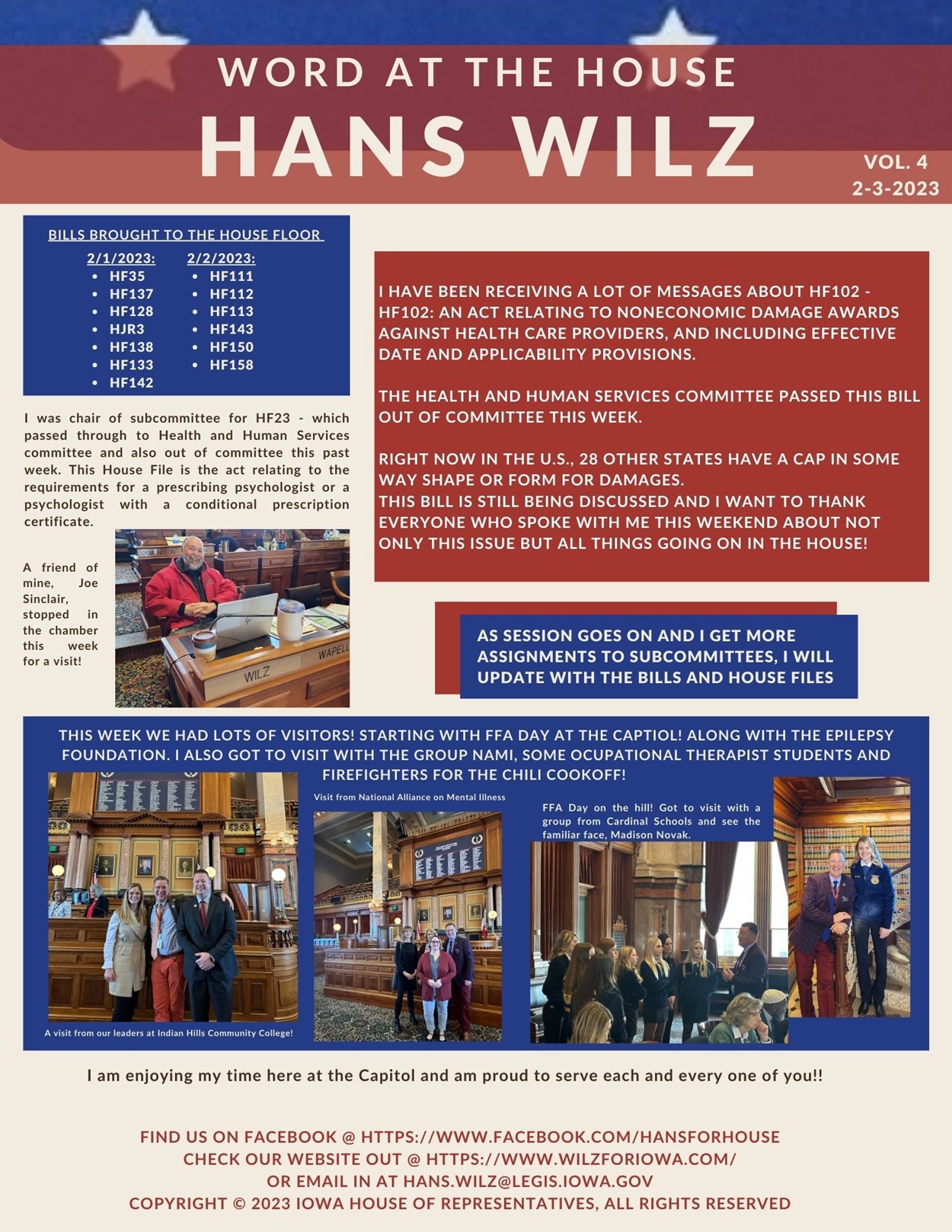 ---
Friday, January 27, 2023 3:07 PM
Hans in the House - Week 3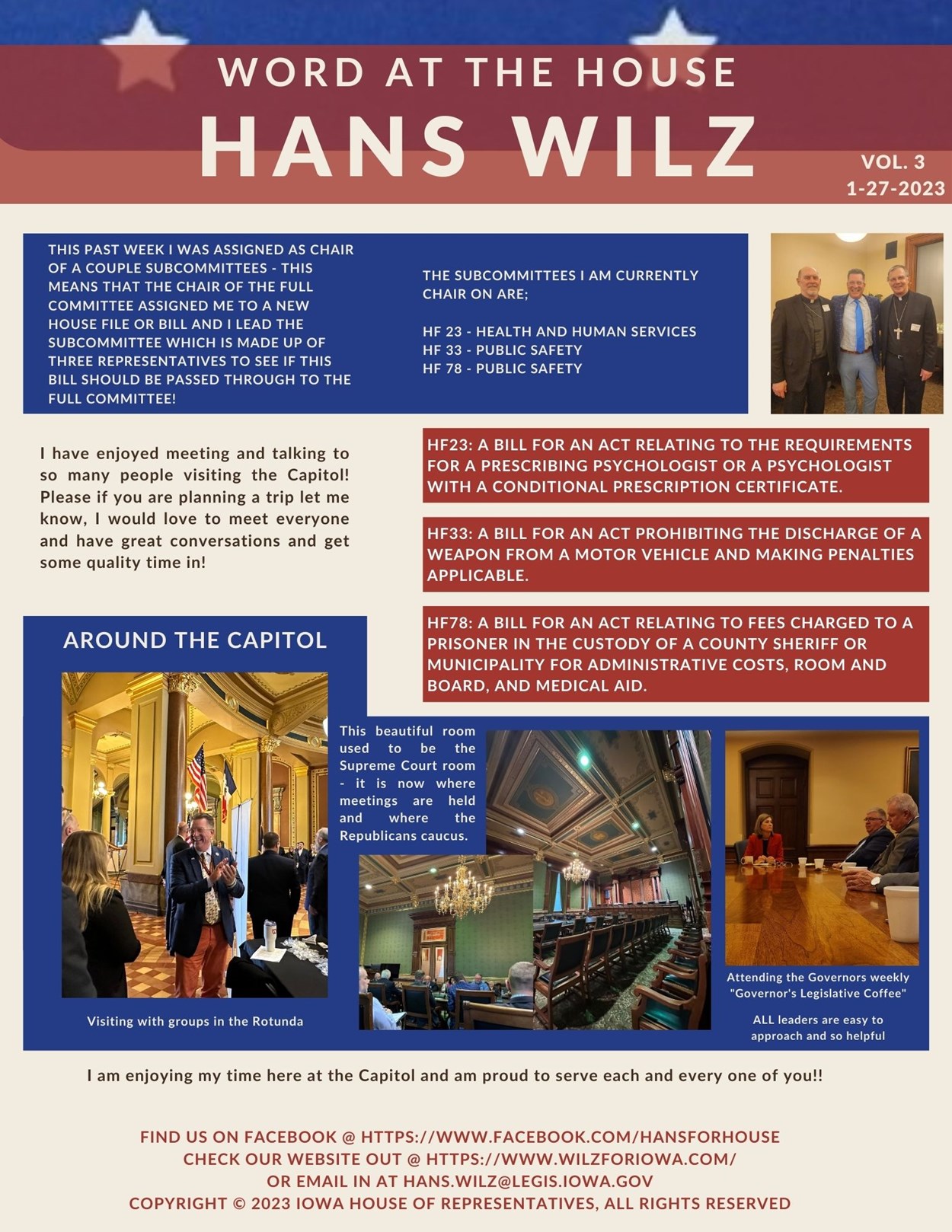 ---
Friday, January 20, 2023 3:05 PM
Hans in the House - Week 2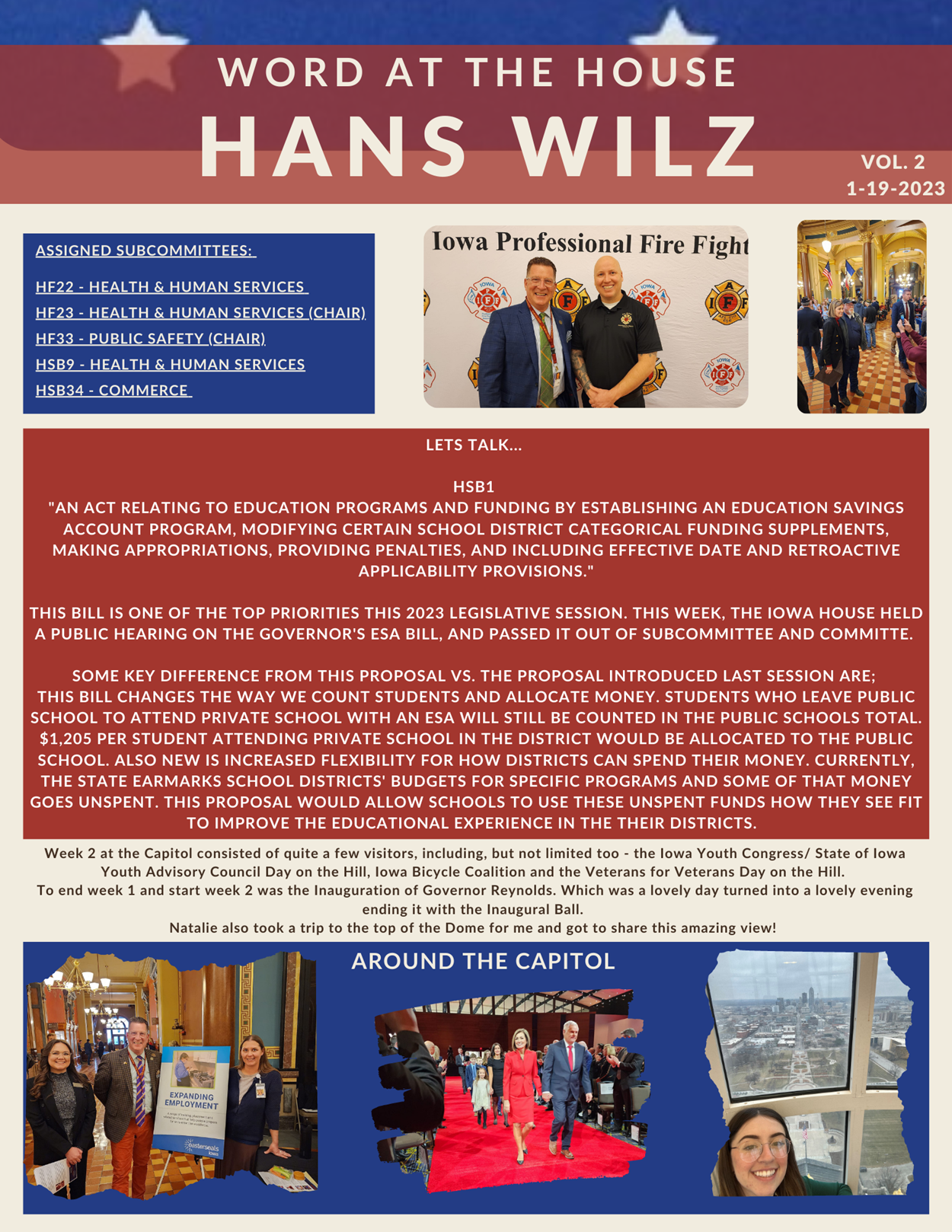 ---
Saturday, January 14, 2023 2:59 PM
Hans in the House - Week 1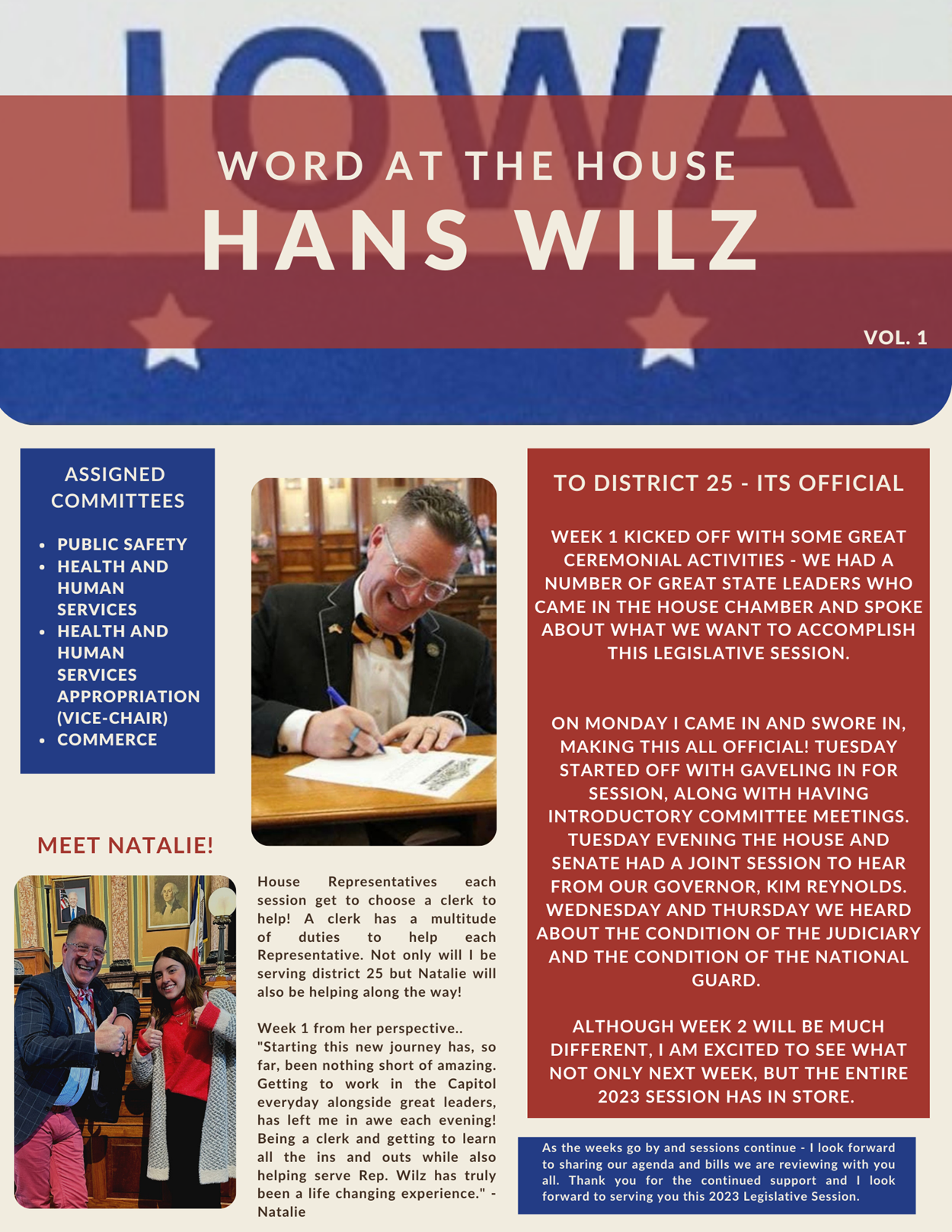 ---
Wednesday, April 6, 2022 12:32 PM
by KTVO News Desk Friday, April 1st 2022
KTVO
OTTUMWA, Iowa — Ottumwa business owner Hans Wilz announced plans Friday to run for Iowa House District 25.
The newly-created district encompasses the majority of Wapello County, including the cities of Ottumwa, Eldon, and Agency.
"Wapello County has been my home for more than 50 years, and I'm so excited to have the opportunity to represent our community at the State Capitol," said Wilz. "This campaign will be about bringing southeast Iowa's priorities to the State House and making Iowa even better for Iowans."
Hans, a Republican, lives in Ottumwa with his wife, Beth. They've been business owners in the area for over 30 years. In addition to running the family business, Edd the Florist in Ottumwa, Hans has worked alongside other businesses all across the country to help them succeed and grow.